About Engage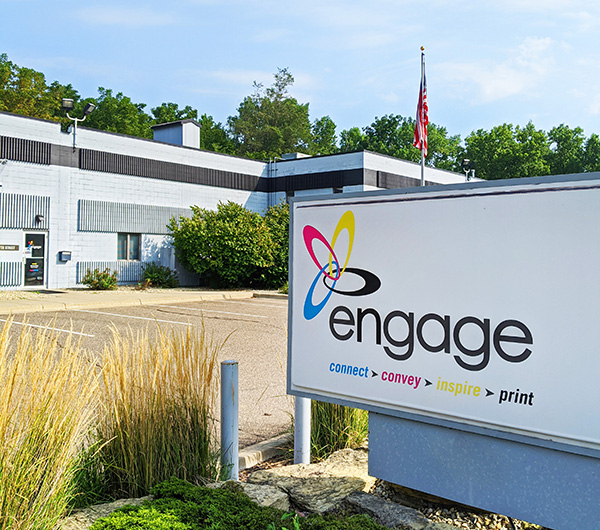 At Engage, we know print. It's been our focus and our passion since our founding in 1973. From big-picture perspective to detail-oriented production, our team of experienced print professionals works hard to ensure you receive the best possible final product. We are proud to deliver creative, integrated print solutions that inspire audiences, share messages and drive results.
Our Services
Reducing Our Environmental Impact
In addition to providing customers with the environmentally friendly choices they seek, we strive to conserve resources, recycle materials, replace hazardous chemicals with eco-friendly options, and reduce waste streams to limit our impact on the environment. These efforts include:
Soy-based inks
FSC-certified paper options
Energy-efficient heating, cooling and lighting systems
Groundwater-preserving landscaping
Elimination of all alcohol-based and potentially carcinogenic press solutions
Meet Your Service Team
High-caliber professionals. High-caliber people. The Engage team's work ethic, can-do attitude and eye for detail help us stand out in our commitment to integrity, excellence and success.
With a continuing legacy of passion and care for clients, we are committed to being a partner you can trust.
Interested in working at Engage?
We are always excited to hear from talented and motivated individuals. Whether you're experienced in the world of print or not, we want to hear from you.
Submit a cover letter and résumé to careers@engageprint.com and we'll get back to you if we have a job that's a good fit.
Current Openings